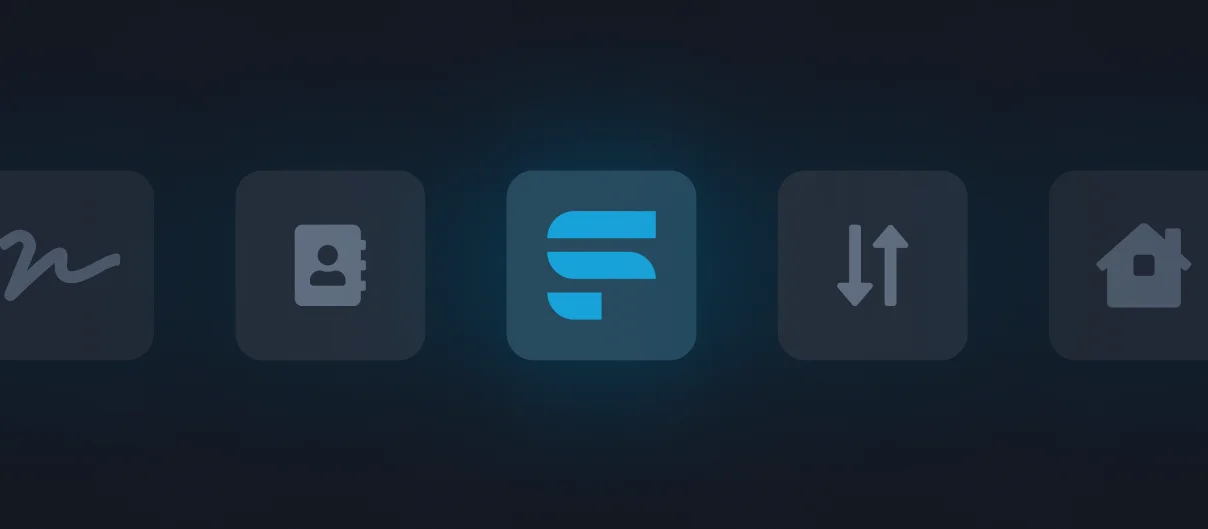 Affordable and automated payroll
Streamflow provides organizations with a low-cost and efficient payroll solution for processing remittances to employees and contractors globally.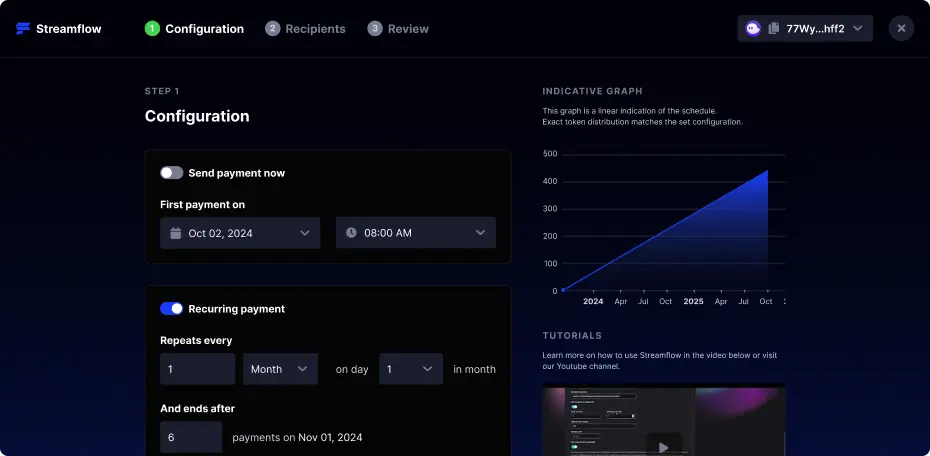 Powering Web3's financial infrastructure

Tulip Protocol

Grape Protocol

Jungle DeFi
Real-time payments for distributed
Using Streamflow, teams can set up payroll cost-effectively and automate real-time payments, resulting in reduced payroll expenses and increased employee satisfaction.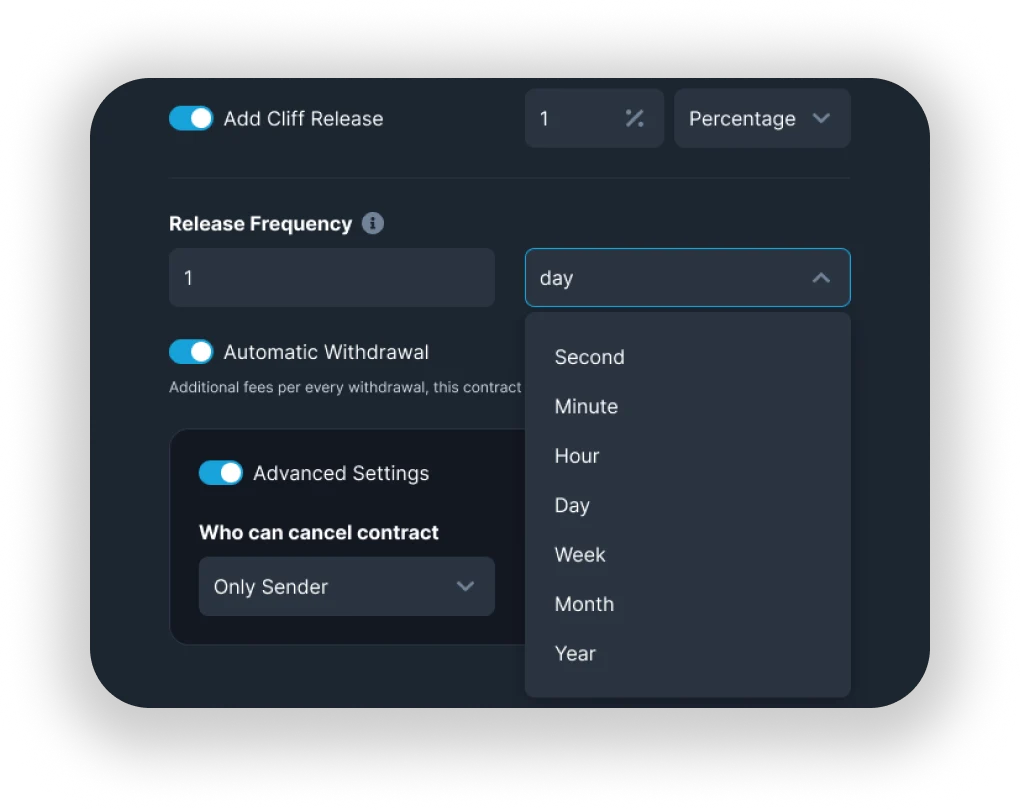 Issue real-time payments
Specify the total amount of funds each employee receives during a pay period, and your desired payout frequency (weekly, daily, hourly, etc.), and let our automation take care of the rest.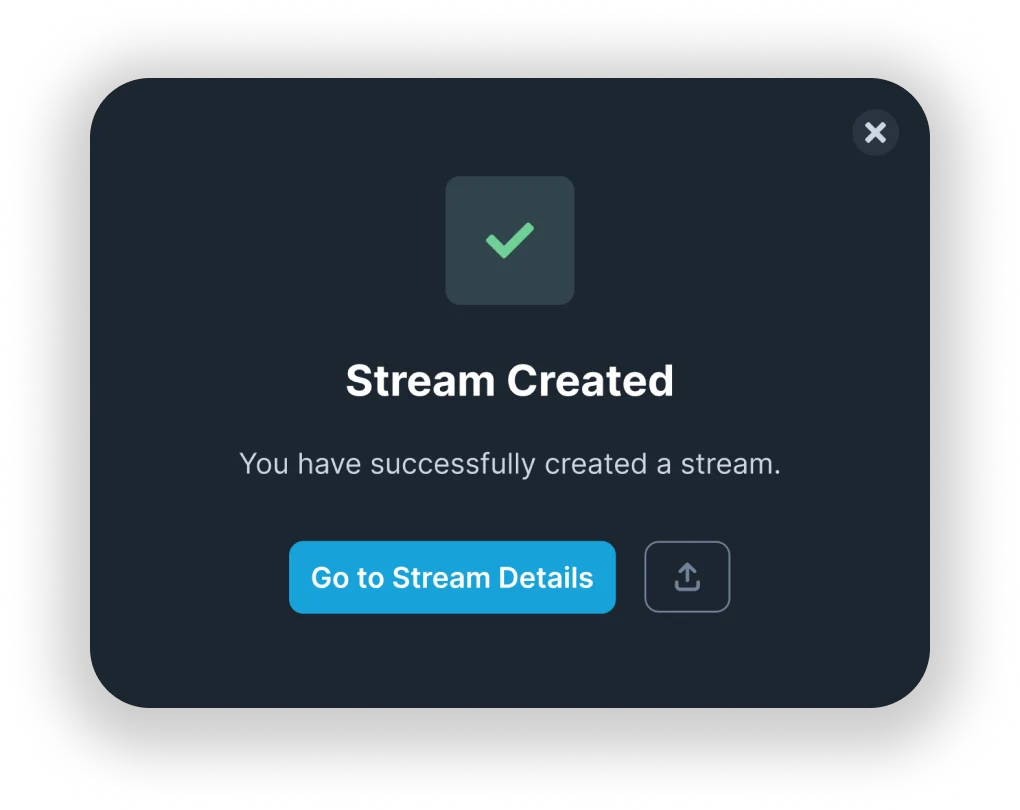 Reduce payroll costs
Create low-cost payment streams that incur a one-time fee of .25% to automate the release of funds without additional configurations or costs.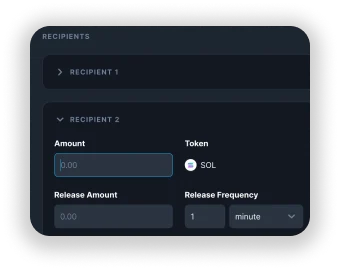 Program employee payroll in batches
Set up payment streams for your entire team in a matter of minutes using Streamflow's batch payments creation feature.
Used by

Tulip Protocol

Jungle DeFi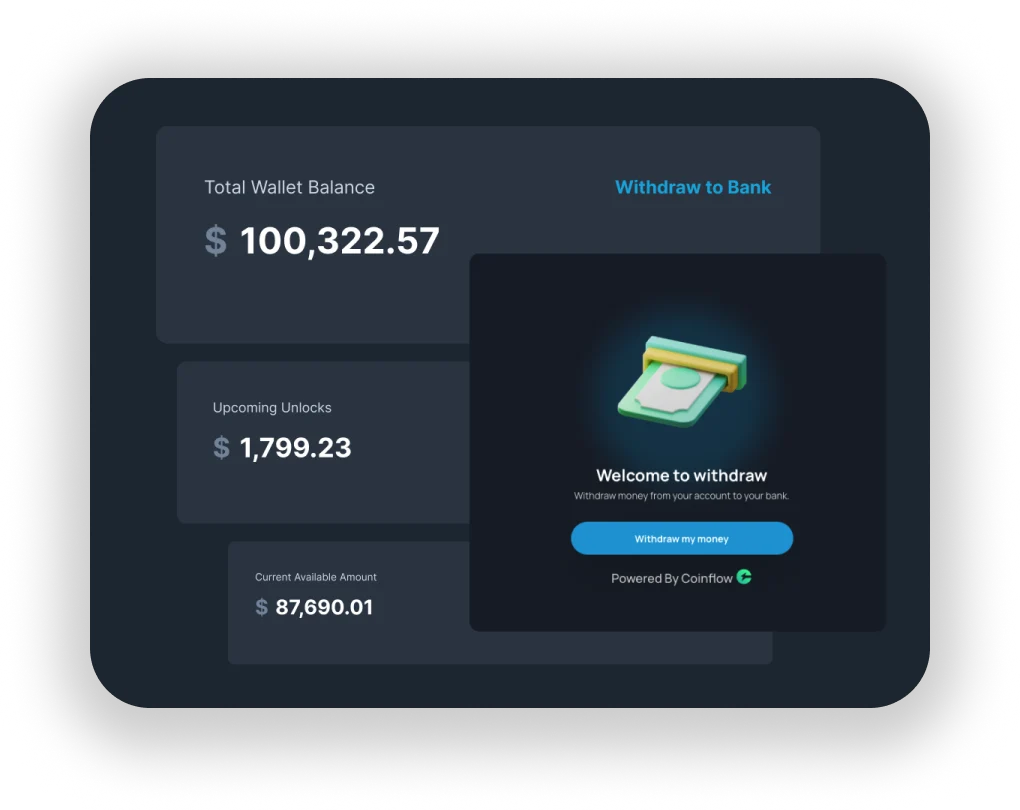 Crypto-to-fiat currency off-ramp
Enable employees to convert crypto to fiat currency and deposit it in their bank accounts in one transaction.
Get Started
Store your team's tokens for safekeeping, and distribute them efficiently when the time comes.