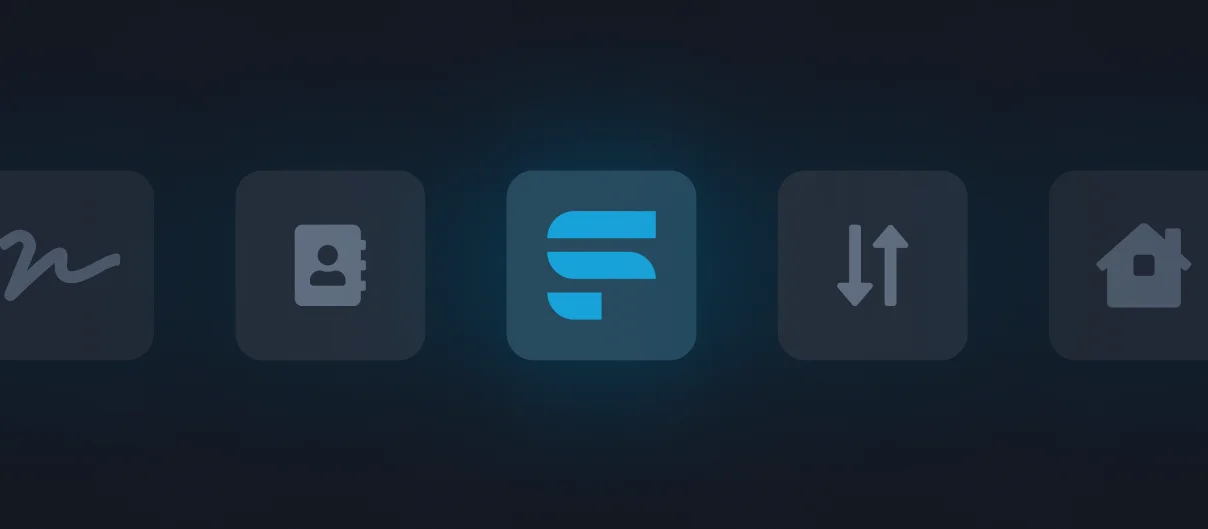 Multi-signature Wallet
Safeguard team funds and manage payments using streamflow's multi-signature wallet app (multi-sig). Multi-sig wallets derive their security from requiring multiple members to approve transactions —the more members required for approval, the more secure the wallet.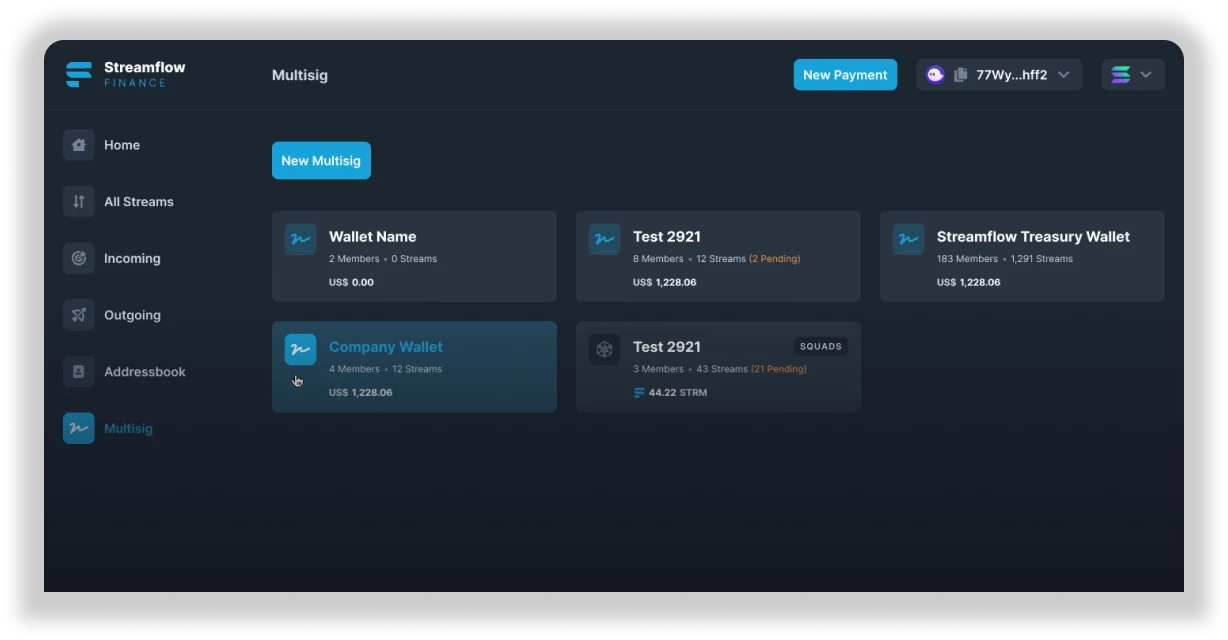 Enabling Web3 projects to store and send funds securely

DarleyGo

Heavenland
Securely manage team funds
With Streamflow's Multi-sig app, you can secure your team's treasury on-chain and vote on proposals with team members to distribute funds when needed.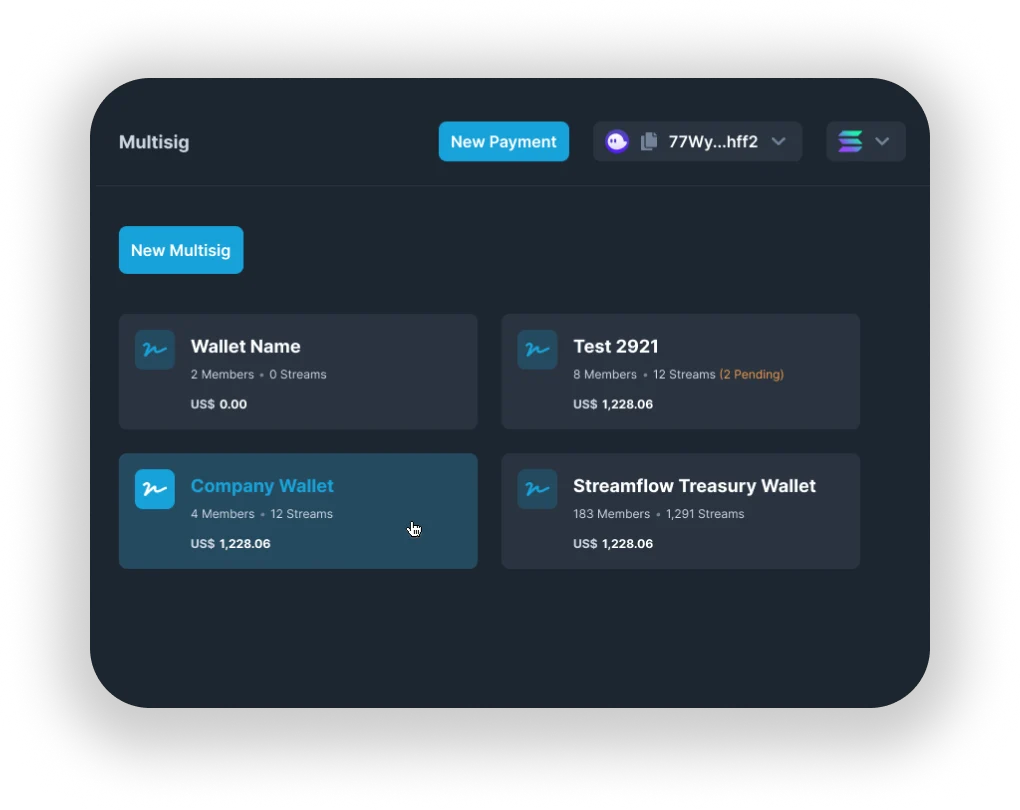 Programmable payments
Initiate programmable payments directly from your multi-sig wallet. Whether you're vesting tokens or setting up payroll, our multi-sig allows you to distribute funds triggered by successful member proposals.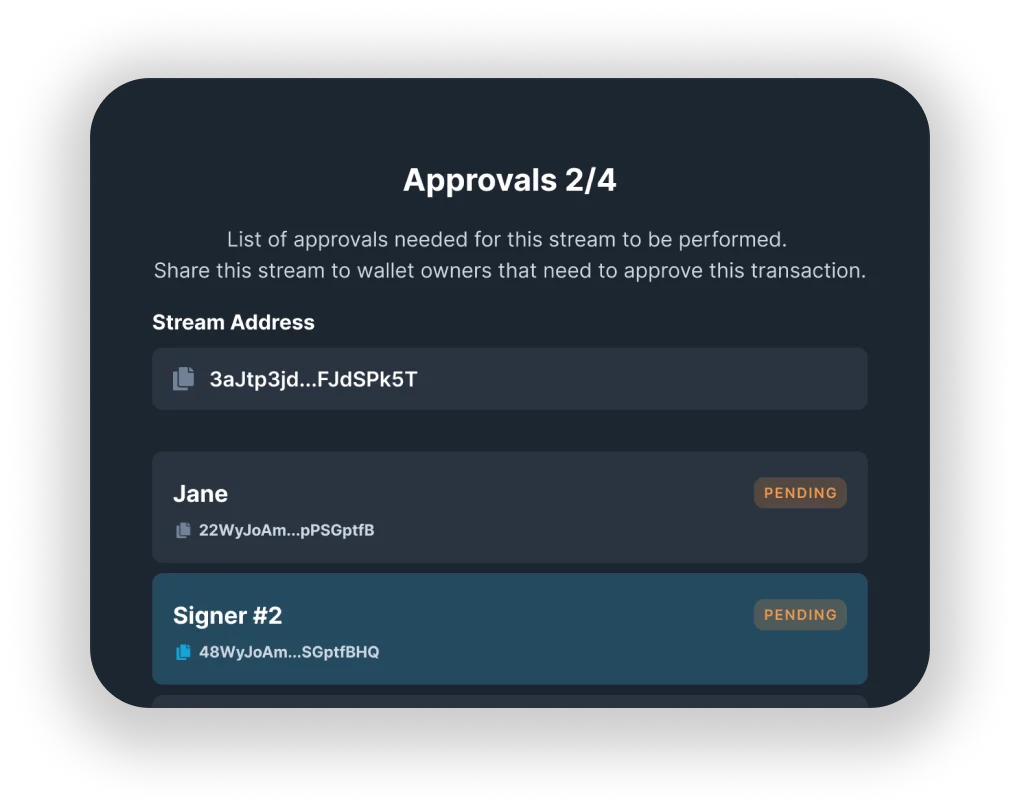 Collective-ownership
Create and vote on proposals with team members to distribute funds, change the wallet name, add new members, or configure any other multi-sig settings.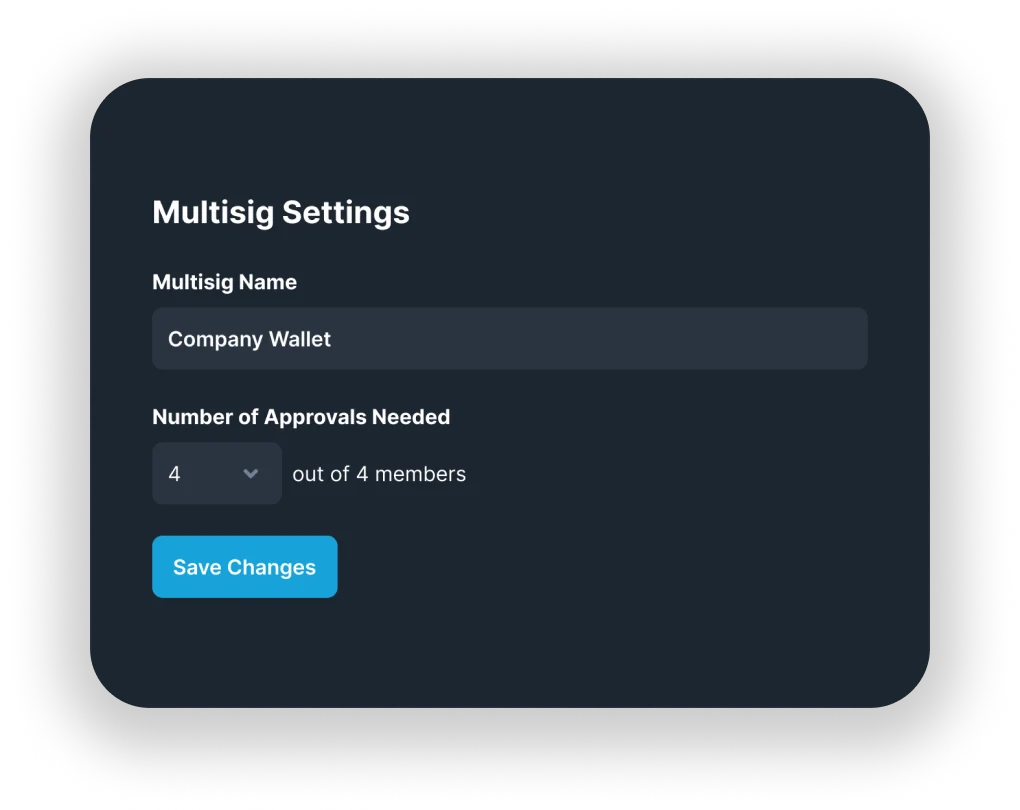 Security
Multi-sig wallets increase the security of funds by spreading the authorization process for transactions among multiple people— minimizing the attack vector.
Used by

Heavenland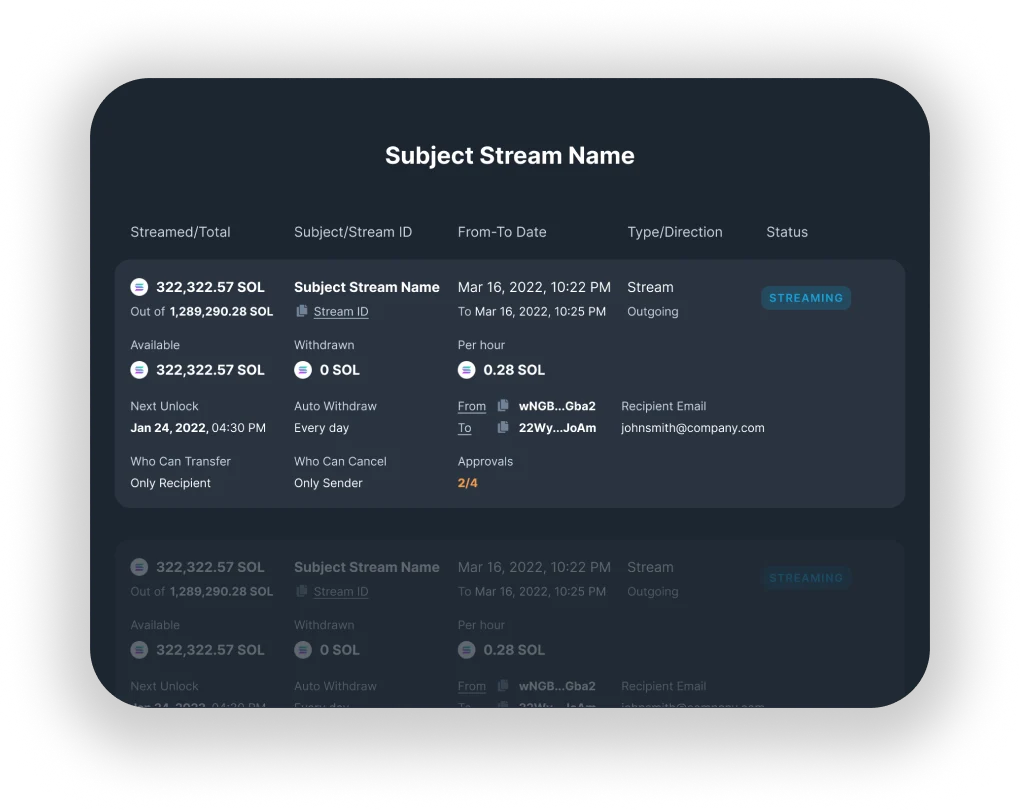 On-chain self-custody
Steamflow's multi-sig allows you to self-custody your funds on-chain. All transactions are also viewable via the blockchain explorer, providing transparency to team members.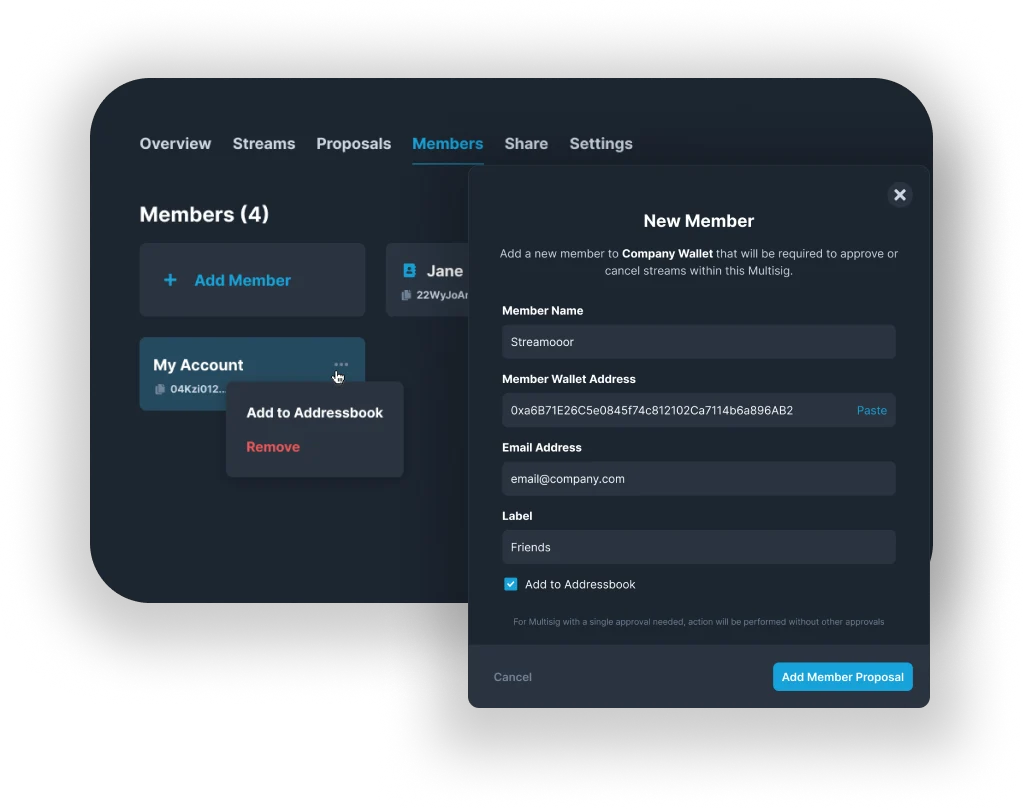 Individual use
Individuals can create a multi-sig wallet and assign multiple crypto wallets as "members." To configure the multi-sig or send funds, the user must create a proposal and approve the transaction from each wallet designated as a "member."
Used by

DarleyGo
Get Started
Leverage our powerful programmable payments for token vesting, token locks, and payroll contracts today.